Over 80 children without parental care will have a better place where they can enjoy childhood
Everything starts at Home, a ENGIE Romania, ENGIE Foundation and Habitat for Humanity Romania program, aims to rehabilitate 12 houses in the SOS Children's Villages in Calea Floreasca 165, in order to improve the living conditions for 134 beneficiaries  (from which 80 children) until June 2015.
A social family is composed of the social mother and 6-7 children. The mother lives with the children in the SOS Village, just like a regular family.
In each house lives a social mother, who takes care of 6-7 children. The houses were built 20 years ago and have not been renovated since. Before starting the program, they were in an advanced state of deterioration and had high energy consumption.
The rehabilitation program started at the end of 2013 and will end in 2015. All 12 houses will be rehabilitated and made more energy-efficient. The rehabilitations for the social family houses consist of: replacing the roofs for 12 family houses, thermal insulation for the roof covers and attics, counter system to divide the gas consumption for each   family house, changing the old doors and windows, exterior thermal insulation and replacing the gas power stations
The contribution of 300,000 euros to ENGIE Romania and ENGIE Foundation has vastly improved living and learning conditions for all beneficiaries: children, parents and social workers that work in this center. The partnership is part of ENGIE social responsibility program called "Energy for Good Deeds".
Over 400 international and romanian corporate volunteers completed between 70% and 80% of the renovations on the 12 social houses. They worked on site for approximately 15,000 hours for the 80 children who live here to have a happier childhood and a better future. The "Everything Begins at Home!" campaign received the "Project of the Year in Social Volunteering" at the Volunteer Gala organized by the VOLUME Federation.
A big positive is that the company employees have been directly involved in the project by volunteering on site. Over 80 employees chose to spend Saturday on site, working alongside specialists Habitat for Humanity. Over 500 hours were "donated" in this way.
Journalists and bloggers including Vlad Petreanu, George Zafiu, Adrian Ciubotaru, Cabral, Cristi Dorombach, Andreea Ibacka and many more worked side by side with the volunteers and they loved it.
PRIMA TV
PRIMA TV anchors and reporters worked and helped the children from SOS Children's Villages to decorate their houses and Christmas trees.
CEO BUILD
CEO Build event hosted some of the most important business leaders in Romania, who worked at Habitat for Humanity Romania site in Calea Floreasca 165.
Eric Stab (ENGIE Romania), Mihai Boldijar (Bosch Romania), Irina Ashukina (Philip Morris Trading), Jean Valvis (Valvis Holding), Adrian Garofeanu (Knauf Insulation), Iulia Lascau (Euroglobal), Dragos Panait (Red Angus Steakhouse & Hotel Class & The Beef Club) and many more helped at the renovation of the 12 houses.
"There are three reasons why I attended the CEO Build. The first is the cause. Habitat for Humanity Romania and SOS Children's Village do a great job, SOS takes care of children without parental care, and Habitat for Humanity offers better living conditions. The second reason is that ENGIERomania supports the renovation and energy efficiency of the 12 houses here. The third reason is because I think it is very important for businessmen to devote time to invest in the community," said Eric Stab, CEO of ENGIE Romania.
Eric Stab, ENGIE România CEO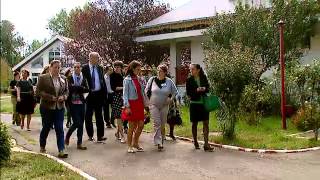 Lansare campanie - Totul incepe ACASA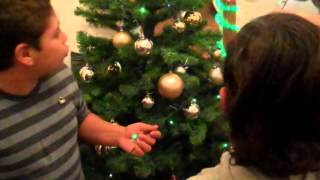 Impodobirea casutelor de la SOS Satele Copiilor
Lansare campanie - Totul incepe ACASA

Habitat for Humanity Romania, GDF SUEZ Energy Romania si SOS Satele Copiilor au lansat campanie Totul incepe ACASA.

Impodobirea casutelor de la SOS Satele Copiilor