Habitat for Humanity is partner in "The piece of resistance: from spectator to actor", implemented by Pro Vobis – The National Centre for Volunteer Resources, with A.R.T Fusion Association. The project is developed between November 2015 – July 2015, with the financial support from The Civic Innovation Fund, Trust for Civil Society in Central and Eastern Europe, Raiffeisen Bank and administrated by Civil Society Development Foundation.
Developed in four rural communities from Bacau, Vrancea, Galati and Buzau, the project aims to raise awareness and responsibility on natural disasters through an innovative educational method – community – participatory theater.  The play is acted by volunteers – amateur actors and it is followed by a debate.
Locals can watch on the stage a script that is close to what can happen in their own household in case of an alert, followed by a flood: the concern before, the chaos that follows and waiting for the intervention.
In a pleasant atmosphere, guided by the debate moderator, the locals have the opportunity to contribute at building a happier ending of their community story in case of flood.
It is the opportunity  for the people that have been in that situation to share their advices, for the young ones to analyze the facts and for the community to discuss what can be changed in their attitude to decrease the consequences of natural disasters on humans and on the community as a whole.
The project continues with a final representation of the play in Bucharest and with other activities that promote the training for disasters with the help of video spots "Ready for anything!"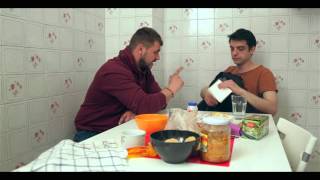 Pregătit pentru orice!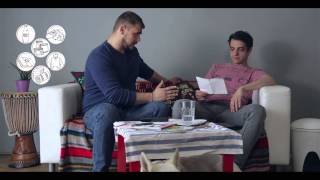 Pregătit pentru orice!
PARTNERS