Floods in July and August wreaked havoc in several counties across Romania. Hundreds of homes were washed away and thousands of people were left with nothing, being forced to take shelter from the raging waters in community centers and schools. Through the Disaster Risk Reduction and Response, Habitat for Humanity Romania, with the support of its partners, provided assistance to people affected by the floods.
Period: August 2014 to March 2015
Target areas: Comăneşti (Bacau), Polovragi (Gorj), and Vaideeni (Valcea)
Direct beneficiaries: 200 families
Partner companies and Prima TV viewers offer hope
Companies like Knauf Gips, Cameron, Holcim, Lafarge, Saint-Gobain, Dedeman, Cargill, BCR, and Infineon responded positively to Habitat for Humanity Romania's call to help the families severely affected by floods. Knauf Gips brought hope to the victims of the floods by donating the necessary drywalls to rebuild 50 homes from Comanesti and the neighboring area that had been destroyed or damaged by the floods.
In addition, to aid those affected by floods, Prima TV and Habitat for Humanity Romania launched the "Response to the Disaster" campaign, through which 15,000 viewers donated 2 euros each.
Three communities affected by floods receive assistance
Habitat for Humanity Romania intervened in three of the most seriously affected communities: Comăneşti (Bacau), Polovragi (Gorj), and Vaideeni (Valcea). Water and mud from the floods damaged basements, foundations, walls and floors. Large segments of roads, as well as fences, ditches, gardens and orchards were destroyed.
Habitat for Humanity Romania intervened immediately by distributing personal hygiene and cleaning kits, as well as using electric pumps to remove water from people's homes. Habitat for Humanity specialists conducted a door-to-door  campaign and informed 500 people from the affected communities how to act immediately after the floods and what they can do in the future  in order to prevent the devastating effects of a new flood (pouring concrete floors, thresholds elevation, drainage ditches etc). In the second phase of the intervention, Habitat for Humanity Romania specialists assessed the damages, offered technical expertise and provided the building materials necessary for reconstruction.
200 families received help to renovate their destroyed homes    
The materials provided to the families were: cement, drywalls, lime washable, primer and paint, hardwood floors, plastic foil and accessories, plaster, glue for tiles, and mortar for plastering. To date, a total of 200 families whose homes were affected by the floods have been offered construction materials.
Volunteers from the USA and Northern Ireland give a helping hand to flood victims
Eight houses from Comăneşti that were nearly destroyed by strong floods have been rebuilt by Habitat for Humanity Romania and local inhabitants, along with two volunteer groups from Northern Ireland and the United States of America. The volunteers were stunned by the situation of those affected by floods.
Through its disaster response program, Habitat for Humanity Romania has so far helped over 20,000 people in ten counties.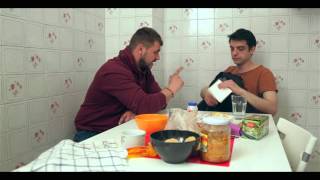 Pregătit pentru orice!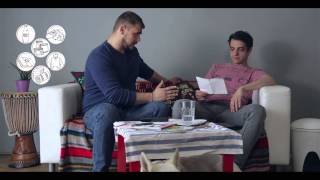 Pregătit pentru orice!